Although it's rarely the most exciting aspect of arranging a trip, renting a car can be unavoidable. If you're currently in the market, you've probably noticed that prices have soared compared with pre-Covid times.
Many car rental companies sold off much of their fleets during the pandemic. Now that so many of us are on the road again – literally – the huge demand is driving up prices, compounded by supply issues surrounding new cars.
So how can you best navigate this new reality and what should you watch out for?
Pricing basics
Like everything to do with travel, car rental pricing is dynamic, so it's cheaper to travel off-peak, or book well ahead if you can't. Each company has its own pricing structure, but daily rates typically go down for longer rental periods.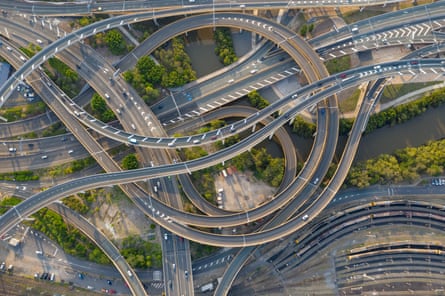 Major rental agencies – Avis, Europcar and Hertz – work with newer cars, no more than 18 months old. Cars from cheaper agencies, such as Budget and Thrifty, may be up to four years old, with higher kilometres and possibly a scratch or two – but both were rated higher than the other majors for customer satisfaction in Canstar's most recent review of hire car providers.
Before you set out, ask about toll roads, as many providers charge fees as high as $40 for using them.
It is generally cheaper to return rental cars with a full tank, but you can reduce the last-minute stress of finding a petrol station at the end of your rental by signing up for prepay fuel options at pickup. Just check to make sure the price is competitive.
Where to pick up
Most people want to rent cars right when they land, however airport pickups tend to be more expensive than city rentals because of "premium location" fees. This doesn't automatically make the rental more expensive overall (rates also depend on day of pickup) but non-airport locations don't incur these fees. Australia also has smaller agencies like East Coast Car Rental and No Birds in Sydney and Perth which aren't located in airports. Prices vary, but are often lower.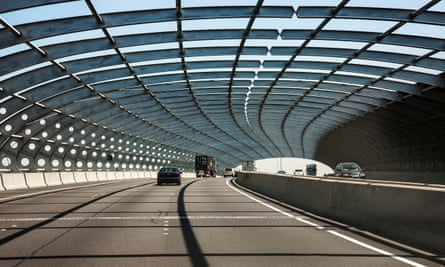 Depending on the provider, you can sometimes rent a car in the inner city, but return it to an airport without incurring fees.
Membership programs
Sixt has an exclusive partnership with most Australian automotive clubs, including the NRMA and offers a 25% discount for members.
Most car rental companies have loyalty and membership programs, but you should only sign up if you can see clear discounts. Thrifty's program offers members 15% off every rental, but the perks for other programs are more opaque.
Car rental aggregators
Booking through an aggregator is the fastest way to find the cheapest prices, but it is best to work with one that has a reliable local customer service centre. We called the customer service centres of several rental aggregators and DriveAway (the largest Australian-based car rental aggregator) was the only provider to pick up the phone.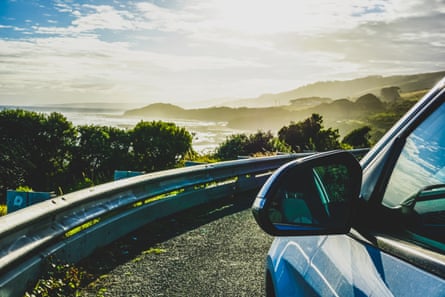 Their customer service team (on call 24/7 in Australia) can advise on things like car size choice and seem to do a good job dealing with the appropriate departments of car rental companies to resolve collection, driving and drop off issues, as well as handling any disputed credit card charges afterwards. Because they make hundreds of thousands of bookings a year, they receive VIP service from rental suppliers.
DriveAway's Australian sales manager, Nathan Baber, also says their rates are cheaper than going directly with a supplier 90-95% of the time and they will price match or beat cheaper rentals in some circumstances. DriveAway works with 100 suppliers in 120 countries and has agreements with large travel agencies like Flight Centre and Travel Associates.
VroomVroomVroom is a smaller Australian car rental aggregator with an office on the Gold Coast. We made several calls to their local number without reaching a representative, or getting voice messages returned.
Rental Cars is a large offshore aggregator with no Australian customer service team. General (flight, car rental, hotel) aggregators, like Kayak, Expedia and Skyscanner, have customer support, but not services dedicated specifically to car rentals in Australia.
Insurance
Most fully prepaid car rentals cover the collision damage waiver and third party insurance. You can book without this insurance, but you'll pay a lot more at the counter upon pickup. If you have personal travel insurance, it should cover personal injury and effects. Some credit cards and travel insurance policies also cover excess charges (thus the full cost of any claim), so it's worth checking for those inclusions.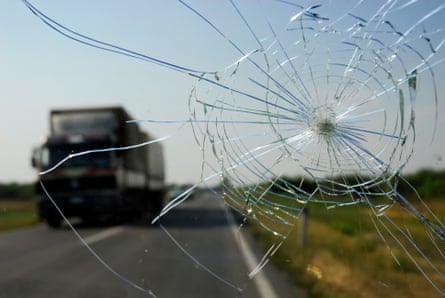 Many people don't take out travel insurance when travelling domestically, so unless you book with a card that already covers it, consider reducing your excess when you book.
Zeroing your excess at the counter can be expensive – over a third of the total rental cost. We looked at the prices for renting a mid-size car in Sydney: Hertz charged a loss and damage waiver of $26.99 a day, Avis charged $30 a day and Europcar charged $34.16 a day. For some people, it's worth paying to eliminate the nightmare of negotiating over every scratch and nick. Others might prefer cheaper options.
DriveAway often has rate deals that include zero excess, and offers a refund excess protection package for $15.50 a day, which means that you pay the excess if the car is damaged, then DriveAway refunds you, provided your claim meets their terms and conditions. This is cheaper than most car rental suppliers' zero excess packages but involves extra paperwork, payment and reimbursement.
Ensure you read the terms and conditions on all rental car agreements and additional insurance and always check the fine print before you sign.
Round-trip or one-way?
Round-trip rentals are almost always cheaper than one-way rentals, unless car rental suppliers need to relocate cars to popular rental spots. For instance, in the lead-up to the peak winter season in Cairns, suppliers may waive or reduce one-way fees, or allow a second driver for free, for customers who rent cars in Southeast Queensland or even Sydney to drive up to Cairns.
The average daily cost of a round-trip domestic car rental is $55.00, while a point-to-point trip will set you back about $66.00, says Wotif managing director, Daniel Finch, based on their company's data analysis.
For one-way trips, farther distances generally result in higher fees. If it is not essential that you drive in a particular direction, get price estimates both ways and choose the cheaper option.
Car sharing
Car shares differ from standard rental agencies in several ways. Pre-approved users rent cars, usually for short periods via an app, with pick up and return done self-service style. If you're staying in a city and only need a car for a few hours a day, or every other day, they can work out cheaper.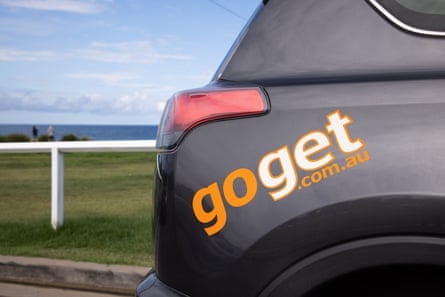 GoGet is the first and largest car-sharing network in Australia, operating in more than 20 local government areas in New South Wales, Queensland, South Australia and Victoria. Membership fees depend on usage and start at $49 a year. Hourly rates start at $12.10 or $104 a day including 120 free kilometres, but go down if you use the program frequently. Cars come with a free fuel card, so you don't have to worry about paying for petrol.
Flexicar, owned by Hertz, offers similar membership-based car-sharing services in Melbourne, Sydney, Brisbane, Perth, Adelaide, Canberra and Hobart. Pricing is similar to GoGet, with a $49 annual fee for non-business users and cars starting from $12 an hour or $95 a day, with lower rates for frequent users.
Uber Carshare, previously called Car Next Door, is a peer-to-peer car-sharing service that allows you to borrow a car directly from a vehicle owner. Available in Sydney, Melbourne, Brisbane, Gold Coast, Canberra, Perth, Adelaide, Hobart and Cairns, the service is now integrated into Uber's other offerings and will launch in North America in mid-2023. There is no joining fee and once approved, you can book a car by the hour, day, week or longer. There's a $6.99 booking fee and rates start at $5 an hour or $25 a day, plus additional per kilometre fees starting from $0.21.
Tips for international trips
It's worth paying all your rental car fees in Australian dollars before your trip because paying while overseas will incur local taxes: 15% in New Zealand and anywhere from 16-20% in the UK and Europe.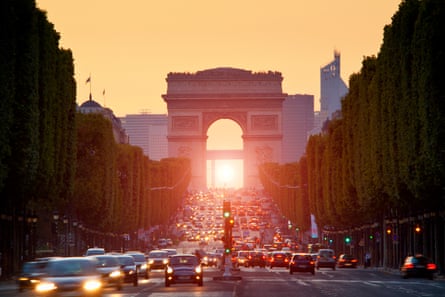 France/Europe
Several French car manufacturers offer short-term lease arrangements on new cars and even tourists can apply for them. If you're staying in Europe for a month or more, leasing from Citroën, Peugeot and Renault is typically cheaper than a car rental company and you'll get more choice. The longer you lease, the cheaper the daily rate, with a maximum of 175 allowable lease days over a 12-month period.
The advantages are substantial. You get a brand-new French car of your choice (with rentals, you can only specify car category); family members can drive at no extra cost; comprehensive no-excess insurance is included; there are no one-way fees within France; you can drive in several countries that aren't permitted by traditional rental car companies; and roadside assist is available 24/7. There are 20 pick up locations across Europe. Currently, returning a car outside France incurs a fee, so start your trip elsewhere and return the car in France. Citroën EuroPass and DriveAway, among others, offer European leasing deals.
New Zealand
If you want to do a one-way rental in New Zealand, it is generally cheaper to drive from the South Island to the North Island, since most car rental customers do the opposite and car rental suppliers don't want to pay for car relocation.
US
Although this can vary by state, there are generally no excess charges on car rentals in the US.
Many city and state pairs also have unusual free one-way combinations. Alamo, for instance, offers free one-way rentals in California, Nevada and Arizona. Australia's Alamo representative, Kylee Kay of Linkd Tourism, calls this the "golden triangle".
On the west coast, it's generally cheaper to rent in California and drive to Oregon and Washington state, rather than the reverse. On the east coast, it is generally cheaper to rent in smaller cities like Boston or Miami to drive to New York City, rather than the reverse.
Finally, while most people drive Route 66 from Chicago to Los Angeles, you'll get a cheaper one-way rental if you do the famous route in reverse.
link